Make golf easier on your wallet.
Quality and quantity. Our tireless dealbots scour the web for the best deals available so you don't have to.

Just for you. Some deals in GroupLooper are just for you and your playing partners. Courses can limit promotions to use by members of specific networks.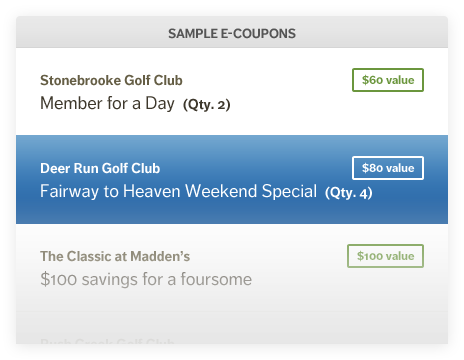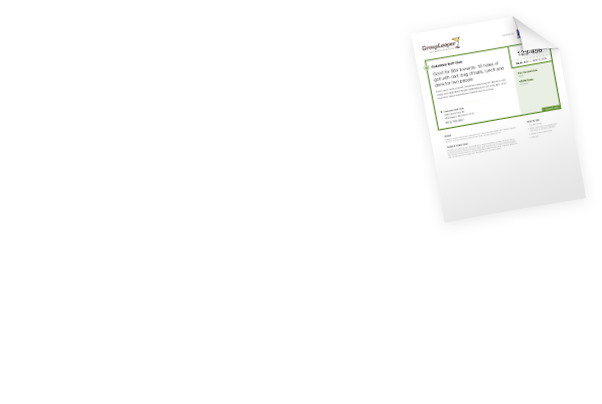 Every course is just a click away.
Discover new courses. With detailed information for over 35,000 courses worldwide, you're bound to discover new gems.

Quickly find courses based on location.
Details include location, contact info, scorecard data, rates, discount information and website links.
Filter courses in numerous ways to find exactly what you're looking for.
Maintain your own Played, Favorite and Wish lists.

List-O-Mania. Everyone likes lists, and we've got hundreds of interesting lists of golf courses by Architect, Discount Program, "Best of", etc.
Use networks to expand your golf network.
Join 1 to N Networks

Each network is a group of golfers with common interests. Join as many as you want.

Own Your Own Network

Become the benevolent dictator of your very own private golf and country club.
Exclusive Deals

Many networks have special privileges for their members at certain courses.

Special Events

Many networks have members-only events that you'll be eligible to participate in if you join.
Mobile-Ready

Have on-the-go access to tee times and course information with our mobile-optimized site.

Dashboard

At a glance, see upcoming tee times, pending invitations, and other relevant information.

Personalization

Control your personal settings including privacy, communication options, and defaults.
Player Profile

Fill out your player profile to help compatible and nearby players find you more easily.

Member Directory

Find players based on age, location, handicap, CPI, club membership, and more.

Groups

College Buddies. The Regulars. Invite groups of players to tee times with one click.
Tee Time Comments

Communicate (or do some friendly trash talkin') with the other players on the tee time.

Past Rounds

Refer to past rounds to see your scores, who you've played with, and where you've played.

Course Comments

Add your own comments on courses you've played and review comments by others.
Sign up for free.
Join thousands of avid golfers and play more golf today!